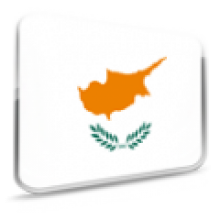 Partner's decription:
The Troodos Tourism Board was founded in 2007 with the purpose of developing and promoting the area of Troodos both
in Cyprus as well as abroad. It is a collaboration of stakeholders of touristic bodies, namely the Cyprus Tourism
Organisation (CTO), the Troodos Communities, the Local Authorities, the hoteliers and travel agents of the region. It is
located in Platres, one of the main tourist destinations in the Troodos area. The main activities are the participation in
touristic fairs in Cyprus and abroad for the promotion of the area, as well as for the promotion and development of special
interest tourism such as biking, hiking, birdwatching. Other main activities are the publication of print and audio material
concerning the region. Furthermore, the organisation sponsors and hosts various promotional and other traditional events/
festivals, the hosting of journalists, travel agents and other personalities of the tourism industry.
Our part in this project will be to research healthy eating in Cyprus along with ways in which the development of cooking
skills and abilities could contribute to increasing this, and both sharing this with our EU partners and learning from their
experiences, before disseminating the results in Cyprus. Our significant contribution would be to reference this to tourism
and show how it might contribute to food tourism, and also how it might help to improve the food offer to tourists.