posted by
admin
on
Fri, 02/28/2014 - 08:09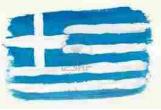 Ingredients:
INGREDIENTS for 6 persons
A white grouper approximately two kilos filleted and cut into six
750 grams potatoes cut into eights
300 grams carrots sliced
300 grams leeks the white part only sliced
2 tbs dill
For the fish bouillon………
Fishbones and a fish head
50 gr chopped parsley
50 gr chopped carrots
50 gr chopped leeks
50 gr chopped fennel
1-2 bay leafs
For the sauce
60 gr of extra virgin olive oil
150 gr of leeks cut in julienne
1 kg of fresh green unripe grapes those without pit
4 tbs of honey
Process:
1. In a large casserole boil slowly all the ingredients for the stock in four litres of water for about an hour. Then filtered the stock through fine strainer.
2. Cean the same casserole, reheat the stock and add the vegetables: carrots , potatoes and leeks. Simmer for about 25 minutes.
3. Add the seasoned fish fillets and simmer very gently for about 10-12 minutes.
4. In a separate saucepan, heat the olive oil, add the leeks and fry until they become transparent. Add the honey and the grapes and let them simmer slowly for about 15 minutes. Season with salt and pepper.
5. To serve, use a slotted spoon to place the cooked vegetables and fish on to in a platter. Then pour the sauce over and sprinkle with dill .
healthy alternative:
Steam-cook vegetables instead of boiling in water. Replace honey in the sauce with 1 table spoon stevia and ½ glass of water.