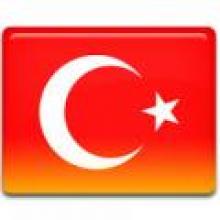 Partner's decription:
As an education authority, Gümüshane Education Directorate got a start with the decleration of the Republic of Turkey in
1923 with 12 primary school, 14 teachers and 248 students. Our city has started to serve education in all ages from primary
school to high education from then on.
As a pioneer instution in the progress and improvement of the local area; Gümüshane Local Education Authority takes the
education as the first priority of the life. Gümüshane Local Education Authority, which is pretty innovative and succesful,
aims to raise people who have intellectual,
In the whole city ,Education Directorate of Gumushane Province has 221 schools, (6kindergartens, 195 primary school, 1
education practice center and business base, 6 public high school, 2 anatolian high school, 7 vocational high school, 1
science-based high school) 1,752 teachers (1297 primary school,105 kindergarten,350 secondary school) 25,257 students
(18,364 primary and secondary school, 1,396 kindergarten, 5,485 high schools)
21 vocational educational institutions in province wide in which 6693 students attend are bound to Gümüşhane National
Provincial Educational Directorate.This directorate is responsible for providing needed staff,equipment and educational
materials.Gümüşhane National Provincial Educational Directorate is confirmation authority of active vocational training
schools and centers in province wide.
Our institution produces policies for the promotion of the adult education capacity and quality in the province. As a result of
the studies performed according to these policies, adult education rates in the province have risen above the Turkish
average.
Our part in this project will be to research healthy eating in Turkey linked with the ways in which the development of
cooking skills and abilities could contribute to increasing this, and both sharing this with our EU partners and learning from
their experiences, before disseminating the results to our partner organisations in Turkey.