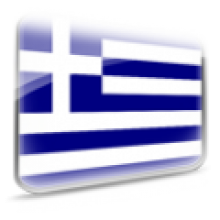 Partner's decription:
ICT Europe - Greece ICT is a recognized certification program in various adults' skills, including cooking and culinary arts.
Thus, ICT Europe does not provide just education but is an HR Certification Body with continuous and established presence
in the area of certification since 2004. With the approval of Hellenic OEEK, ICT is licensed for Certification of adults. ICT
Europe is an institution focused on providing high quality, always in tune with the developments of modern technology that
aims at total customer satisfaction and continuous improvement of its services.
ICT collaborates with a private IVT in Athens, which provides education in cooking and culinary arts. Available infrastructure
includes two fully-equipped cooking and bakery labs.
The objectives of ICT are to:
• Promote the notion of Training and Certification in Greece, attaining the greatest possible participation of citizens;
• Introduce innovative educational and certification programmes in fields of knowledge for which there is great demand in
Greece but with no respective implementation bodies;
• Provide adults' educational programmes fully meeting the sets of principles and rules of official and acknowledged
professional associations, bodies and unions in Greece, driving to certification;
• Provide educational opportunities through certification to different categories of persons who cannot enter the educational
process for various reasons and to those who did not have the opportunity to attend training programmes in the past for
family, economic and social reasons;
• Offer opportunities to professionals in order to help them enhance and update their knowledge so as to respond to the
rapid changes in their work.
Our part in this project will be to research healthy eating in Greece linked with the ways in which the development of
cooking skills and abilities could contribute to increasing this, and both sharing this with our EU partners and learning from
their experiences, before disseminating the results to our partner organisations in Greece.