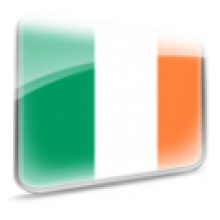 Partner's decription:
The Food Hub is a best practice food production and education facility. In terms of knowledge, our service delivery is
influenced by practice Irish research and practical actions of healthy eating, tackling obesity, children's cookery
programmes and lots more. We are also very practically focused as we have a fully equipped community training kitchen
(everything from equipment to pots and pans) used for in community programmes with a commitment to cookery and
nutritional tutoring for those at risk from social exclusion.
Our stakeholder network is extensive as we work very closely and deliver services for national public and community health
programmes, education bodies and training bodies which includes Department of Health & Children, HES ( Health Service
Executive), NUIG St Angelas (university training teachers in home economics & public health) and others; these
organisations will be the focus of dissemination in Ireland.
Our part in this project will be to research healthy eating in Ireland along with ways in which the development of cooking
skills and abilities could contribute to increasing this, and both sharing this with our EU partners and learning from their
experiences, before disseminating the results to our extensive network of food focused organisations in Ireland.