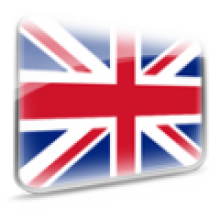 Partner's decription:
Accentuate (North East) Limited is an adult education consultancy organisation in the extreme north-east of England,
adjacent to the border with Scotland. Its area of activity is the region loosely known as Northumbria, comprising the largely
rural and thinly populated counties of Northumberland and Durham, and the urban areas known as Tyneside and Wearside,
former centres of coal mining and heavy manufacturing industry. Accentuate offers consultancy to education and training
providers in a wide range of subject areas, focusing on sectors where there is evidenced regional skill shortage.
Unemployment in this region is currently the highest in the country at 11.6% (Office of National Statistics, November 2011)
through rural depopulation, industrial decline and the consequences of the current recession. This level of unemployment
requires innovative approaches to ensure that knowledge and skills are properly exploited for the benefit of the community;
Accentuate is actively engaged in seeking these approaches, to meet the challenge of unemployment, help people
rediscover their talents and prevent people people from moving away and being lost to the region's economy.
We understand how important it is to help people acquire an enterprising spirit. Our participants are encouraged to improve
their ability to adapt themselves to new cultures and most of all we try to enable them to insert themselves positively into
the labour market.
Accentuate's International Manager has many years experience in designing, delivering and managing education and
training courses across all sectors, and also in the design of national occupational standards. He has extensive experience
in designing and managing Grundtvig projects and other EU LLP projects, as well as projects for the UK government in
other parts of the world including Albania, Montenegro, South Korea and Sri Lanka.
Accentuate's multi-skilled educational consultants are supported by a business manager whose role is to ensure that funded
projects are delivered on time and within budget, as well as co-ordinating reporting and dissemination.
Our role in this project will be to co-ordinate and manage the activities of a large partnership, and ensure that the agenda
set in the application is met throughout the project's lifespan.